Tagged with:
how to
,
mom
Betsy Shaw
posted in Mom Stories
The Ukranian National Expert Commission for Protecting Public Morality, say that three times fast, is trying to ban shows like SpongeBob Square Pants, along with The Simpsons, Pokemon, Family Guy and Teletubbies from the air waves.
The reason: These shows have been deemed immoral and a threat to Ukranian youth.
A report released by the commission, takes issue with the characters and content of these shows whose behavior and story lines are believed to promote the destruction of family. As per the Wall Street Journal, the accusations are quite serious:
"According to the report–published last week on the fringe Catholic website "Family Under the Protection of the Holy Virgin"–these and several other children's shows are "a large-scale experiment on Ukrainian children" to "create criminals and perverts," and should be banned."
The fact that SpongeBob holds hands with his best friend Patrick is seen as proof that the show promotes homosexuality. Tinky Winky's ubiquitous handbag is also cause for concern. As is the generally inane nature of Teletubbies interaction which, according to the Daily Mail UK, "sends children into a trance and creates 'an imbecile who will sit near the screen with an open mouth and swallow any information'."
There was also talk of the Teletubbies promoting drug use, and other vices, but I can't find any detail on that accusation. I have often wondered what's in all that Tubby custard.
While I'm less inclined to take the accusations regarding homosexuality or drug-use promotion seriously, I have to admit, one of the commissions concerns, regarding the negative affects of many children's TV programs, spoke to me:
"Psychologist Irina Medvédeva is quoted in the study, alleging that children aged 3 to 5 years old, "pull faces and make jokes in front of adults they don't know, laugh out loud and repeat nonsense phrases in a brazen manner," after viewing the shows."
While I don't believe children need TV characters to learn how to be obnoxious, Medvédeva does have a point. The biggest reason we don't watch commercial television in our house– aside from not having access to cable and being too cheap to get a dish– is because I find so many children's show and movie characters to be aggressive and annoying.
And I don't think I'm imagining it when I notice that my child, or another child, is mimicking those characters verbatim. In my book, i you're going to be irreverent and obnoxious, kids, and adults, should at least use their own script.
My argument with so much commercial TV: It promotes the use of unoriginal content and thus threatens the collective individuality of society.
Hell, I should start my own commission: The Commission for Protecting Public Creativity
So. Do you think SpongeBob and Patrick are gay? Are Teletubbies on drugs? If you were to start your own commission, what would it be called?
Read more from source:"babycenter-com-baby"
Incoming search terms:
creature friends from the krusty krab, family under the protection of the holy virgin catholic website, spongebob, spongebob and patrick get high, spongebob sitting in health class
even if spongebob is gay do you care
And here is for the eye:Images from around the web about even if spongebob is gay do you care, hope you like them. Keywords: even if spongebob is gay do you care .
even if spongebob is gay do you care related images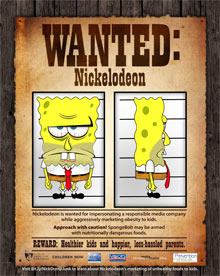 spongebob scapegoat nonprofit group targets nickelodeon in new image by www.guardian.co.uk
spongebob party ideas spongebob birthday party ideas party city image by www.partycity.com
spongebob comics 18 comixology image by pulllist.comixology.com
our editoru002639s time onboard norwegian epic cruise international image by cruise-international.com