Tagged with:
food
,
ipad
,
mom
,
parents
,
recipe
,
school
,
socks
,
tips
Ribbons and lights adorn the mantel of California mom Anmah Ibraham.
Strings of lights, decorations, gifts, and cookies! This weekend, Muslim people around the world will be celebrating Eid Al-Fitr, the day marking the end of the holy month of Ramadan. Although the religious day of Eid only lasts one day, the celebration continues, typically for three days.
Here, two American moms–one on the East Coast and one on the West Coast–share how their families celebrate Eid Al-Fitr, one of the most important holidays in the Islamic religion. (The other major Islamic holiday is Eid Al-Adha, which will be celebrated in October this year.)
Our East Coast mom is my friend Margaret, who lives in Pennsylvania. Our West Coast mom is Anmah Ibrahim, who blogs at the incredibly cool This Little Life of Mine, a great source for Pinterest-perfect crafts and recipes. (Can't wait to make those star-and-moon cheddar crackers with my kids!) In fact, I met Anmah because I kept stumbling on her cool decorations on Pinterest, and she graciously shared many of the images for the slideshow below.
"During Ramadan, we fast during the day," explains Margaret, who lives outside of Philadelphia. We stop eating before the pre-dawn prayer, for us that's around 4 o'clock in the morning. We break the fast at around 8 p.m. when the sun goes down. We do this for a month."
"Of course, if you have any kind of illness, or if you're pregnant, you're not supposed to fast," she adds. "It's not supposed to be a hardship. It's about focusing on faith and family. You try to stay away from all of that stuff that's been distracting you throughout the year, things that distract you from being a good and kind person."
During Ramadan, Margaret avoids watching television, but does stay connected on the Internet.
"Some people don't watch TV at all during Ramadan," said Margaret, "although some turn it on after we break the fast in the evening. Some people will turn off Facebook, but most people want to stay connected. I think the average person still goes on the Internet, and of course if it's a part of their work, they use the Internet."
"Avoiding all these distractions helps to draw you back into the simple, peaceful ways of the religion. That's what you're supposed to focus on. It's like your refresher course."
On the morning of Eid, Margaret and her family will have a small, sweet food, typically involving dates, to eat while it is still dark out, before heading out to the prayer service. After the prayer service, her family stays and socializes for a while, and then comes home to celebrate with extended family and friends.
"Lots of our friends come over, not just our Muslim friends," said Margaret. "Our neighborhood is very diverse, and we we're happy to share our holiday. A lot of people don't realize that Christianity, Judaism, and Islam all go back to the Old Testament. There are so many things we have in common. That's why you see so many similarities in the way different religions celebrate holidays."
Anmah Ibrahim, mom of three girls, celebrates Eid Al-Fitr in California, where she was born and raised.
"During Ramadan, we dedicate ourselves to God, to making ourselves better Muslims, better parents, better friends, better members of our community. After all that hard work, it's a chance to enjoy ourselves."
"Different cultures have different foods," said Anmah, explaining that the foods of Eid Al-Fitr celebrations will vary depending on a person's heritage.
"Palestinians have a cookie called ma'amoul," said Anmah, whose parents were born in Palestine. "Those are passed out to everyone who comes to visit, and you take them with you when you visit family."
Anmah's family, like Margaret's, will get up early on Eid Al-Fitr, and dress in new clothes bought specifically for Eid.
"We put on our best clothes," said Anmah. "Everyone comes dressed to the nines. All the kids are excited, and they love showing off their new outfits and hair bows. It's just a sea of gorgeous colors."
"We go to attend our prayer service," said Anmah. "Every Muslim comes out of the woodwork, because it's such a special holiday. People who don't normally come to prayer services will come to this one. After the morning prayer, everyone socializes for a while, and the kids play. Typically, our mosque has goody bags for the kids, and moon bounces. Then everyone goes to their home family celebration."
"Our family goes out to breakfast. That's our little tradition. We're starving by then!"
When Anmah and her family get home, their children tear into beautifully-wrapped gifts. Family and friends will come over, bringing food so that no one has to do all the cooking.
"We'll have a barbecue or something for dinner," said Anmah. "Everyone brings something to share. We socialize, and laugh, and watch the kids play with their toys. We take pictures. We're just having fun all day. It's a party."
One the second and third days of Eid, there's no prayer service to attend. Instead, her family will join a few others at a park for a picnic, or meet up at a friend's house. Her children receive their "big present" on the first day of Eid, but Anmah makes them a gift bag of smaller presents for the second day as well.
"It means a  lot to me, to see them get so excited about it," said Anmah. "I want them to be proud of their heritage and be excited about it. It's really about making it special for the whole family, and for our kids."
(Image Credit: This Little Life of Mine)
Recent posts from Joslyn:
Update on Paul Corby: Autistic Man's Quest for a Heart Goes Viral
Seriously? 15 Things That Have Been Banned in Schools So Far in 2012
Expert Tips and Hilarious Photos: The Best Way to Bathe Your Dog
West Nile Virus: What You Need to Know
Read more from Joslyn at Babble Pets and at her blog, stark. raving. mad. mommy.
You can also follow her on Facebook and Twitter.
Read more from source:"www.babble.com"
Incoming search terms:
Eid ul adha decorations for the home, eid mubarak cake designs, eid gifts, mehndi cookie stamp, eid mubarak weheartit, gift to eid, Eid al-fitr, christmas light for the mantel, luxury cupcakes, eid treats
lights gifts cookies how american families celebrate eid al fitr
And here is for the eye:Images from around the web about lights gifts cookies how american families celebrate eid al fitr, hope you like them. Keywords: lights gifts cookies how american families celebrate eid al fitr .
lights gifts cookies how american families celebrate eid al fitr related images
festivaloflightsjpg image by www.sensiblysweetnj.com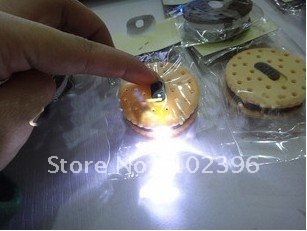 best keychain flashlight pricebest keychain flashlight price image by www.aliexpress.com
wilton edible gift tag cookies image by www.michaels.com
shortbread cookies gift basket giftbasketscom shortbread image by www.giftbaskets.com