Tagged with:
cancer
,
eggs
,
parents
,
pregnancy
I was first introduced to the concept of egg donation by an ex of mine who, about half a year into dating, told me that she was an egg donor. I was fascinated, curious, and worried. Why would she donate her eggs? What would happen if the child or children came searching for her years down the road? Admittedly, it freaked me out to know there was "a little her" out little hers running around in the world. I didn't understand egg donation. At all.
Fast forward some years and a few relationships later, and I find myself looking to start a family though sperm donation, which is entirely different than egg donation – but not. The further into my own family planning I got, the more I began to better understand the many different ways families come to be these days, including by way of egg donation.
So when I was first presented with the opportunity to review The Insider's Guide to Egg Donation and to interview its authors, I was immediately excited. Not only is the book a first of its kind to offer families a comprehensive guide to a subject that is often multi-layered and arduous to understand, but since its authors are both egg donors themselves, the text is written in language that doesn't require the reader to have a medical degree.
If you've ever wanted to know more about the struggles many women face in achieving the dream of motherhood, or if you've ever been curious about egg donation, read on.
According to the authors of The Insider's Guide to Egg Donation, there are currently more than 51,000 children born from egg-donation technology. That's a lot of kids. But before the publication of this book, parents-to-be seeking information and real-life stories from egg donors and recipients had little in the way of resources. This book is sure to become a lifeline for those buried in questions and searching for support.
Wonderfully dubbed "what to expect when you weren't expecting this," the authors of the book cover everything from Egg Donation 101 to the explicit "hows" of egg retrieval and transfer, to choosing the right reproductive clinic and egg-donor agency, to specific concerns for LGBT families.
Wonderfully dubbed "what to expect when you weren't expecting this," the authors of the book cover everything from Egg Donation 101 to the explicit "hows" of egg retrieval and transfer, to choosing the right reproductive clinic and egg-donor agency, to specific concerns for LGBT families. Throughout the chapters, real-life stories sprinkle the pages and lend human perspective and emotion to a scientific subject that is anything but solely scientific. Having been egg donors themselves, the authors are able to bring a voice to the emotional and personal side of egg donation that could not exist if this book had been written solely by doctors. Yet they balance the human aspect of egg donation with solid medical and technical information, contributed by numerous doctors and experts in the field. Readers will easily walk away feeling as though their best friend just explained the ins and outs of egg donation with accuracy and compassion.
After I finished reading The Insider's Guide to Egg Donation, I asked its authors a few questions about the book, their experiences, and plans for future editions.
Q: You state in the book, "Those looking for an egg donor often want children more than those who were able to have them the old-fashioned way." Explain how that is fair to say.
A: Parents who seek out egg donors have already faced many struggles and have had Mother Nature tell them "no" in various ways. It's a commitment of a different nature to seek out someone who isn't biologically or event romantically connected to you to build your family. It's a significant emotional investment, not to mention the financial commitment for IVF costs, and parents to seeking to build a family through egg donation have already overcome incredible struggles by the time they opt for this path. [Additionally] Their desire to have a family is heightened by the loss experienced. In some cases, years of miscarriages, failed IVF and all of the heartache that comes with it has made their journey that much more focused than for those who have it come much easier.[However] this isn't stating that parents of children through egg donation love their children more, rather they've been through a lot more to have them.
Q: It's mentioned numerous times that more and more egg donors are willing to be known (even more than the industry's ever seen). What can you say or what do you suspect are the factors behind this trend?
A: As this was a relatively unknown industry until the 1990s, there wasn't a lot of discussion, knowledge or information out there concerning the best way to approach the openness between egg donors and their intended parents. Within the last few years, many well-known therapists in the field of assisted reproduction have begun to strongly encourage open relationships with donors in case the future children feel it's important to have more information. Therefore, I think one of the biggest factors contributing to this is that it has become industry standard to ask egg donors if they are willing to be known as part of a movement to make it more acceptable as a whole. Back when I [Wendie] first started in the industry, egg donors weren't asked and, in many cases, were told it wasn't even an option. Perhaps more donors would have been willing to be known from the very beginning had the first agencies encouraged it out of the gate.
Q: Since all research suggests that females mature faster than males, does it seem odd to you that most sperm banks allow donations beginning at age 18, but that the standard is higher for women (age 21) as recommended by the American Society for Reproductive Medicine?
A: This is an on-going debate within the industry. Many therapists feel like the brain does not reach it's full level of maturity (in males or females) until around the mid-20′s and I even read one therapist suggesting that egg donors be at least 25 to be able to make a mature, informed decision. However, as most of us know, maturity levels vary much more based on the person rather than the age. We've all known 18 year-olds who are "wise and responsible beyond their years" and 30-year-olds who act like irresponsible children. Personally, I feel that the age stipulations should be the same with both egg and sperm donors and should be consistent with other major decisions we can make in life (i.e. joining the military, getting married, provide informed legal and medical consent, etc.). That being said, I believe all should be standard of practice to have all potential donors speak with a therapist who is familiar with the ins-and-outs of the donation process (both from a physical and emotional standpoint) as well as take a standard personality test (MHP). If they are under 21, then perhaps additional time should be required or a follow-up in-cycle on how the egg donor is handling the process. It's also important to note that a good agency and a good therapist will reject a donor based on immaturity, lack of clear understanding, or other emotional red-flags regardless of whether a donor is 18 or 29.
Q: Considering that science and technology continue to advance quickly, what are the plans, if any, to publish updated versions of the book?
A: We have plans to update the digital version of the book on a regular basis [and] will propose an updated printed edition when there is enough information to warrant another print run.
Q: In the world of sperm donation, there exists the anonymous donor, the willing-to-be-known donor, and the known donor (the last of which is a man the recipients actually know before donation). As per the explanation given in your book, it seems that "known egg donor" is equivalent to the willing-to-be-known sperm donor. Is there a separate or unique name for a woman who donates her eggs to someone she knows before the donation?
A: I [Wendie] just donated 7 of my frozen eggs to a good friend of mine who lost her egg quality due to cancer treatments. It was still called a "known donation." In the medical chart it would say if it was a known donation and likely state whether it was a "friend" or "family" member – but there are no special word(s) separating this scenario.
About the Authors:
Wendie Wilson-Miller is an 11-year veteran in the egg-donation and assisted-reproduction technology field. She is founder and CEO of Gifted Journeys. Currently serving on the board for Parents Via Egg Donation, Wendie is able to offer support to others stemming from her own experience as a five-time egg donor. She has been featured in The New York Times, on NPR and ABC News, and most impressively, Babble.
Erika Napoletano is a multiple-cycle egg donor, columnist for Entrepreneur Magazine, and author of The Power of Unpopular.
You can get your copy of The Insider's Guide to Egg Donation on Amazon.
###
Read more of Aela's writing at Two Moms Make A Right
And don't miss a post!
Follow Aela's Baby-blog Board on Pinterest
Follow Two Moms Make a Right on Twitter and Facebook
More of Aela on Babble!
Please Don't: 8 Things Not to Say About IVF
10 Things I Hope to Never Forget to Say to My Kids
20 Great Sayings About Pregnancy and Birth
Read more from source:"www.babble.com"
inside the insiders guide to egg donation and why this book matters
And here is for the eye:Images from around the web about inside the insiders guide to egg donation and why this book matters, hope you like them. Keywords: inside the insiders guide to egg donation and why this book matters .
inside the insiders guide to egg donation and why this book matters related images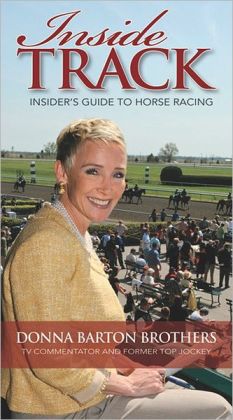 barnes u0026amp noble inside track insideru002639s guide to horse racing by image by www.barnesandnoble.com
moab utah moab hotels moab weather moab restaraunts image by www.moabadventurecenter.com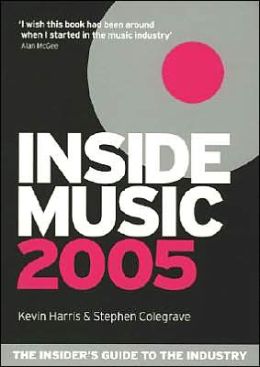 inside music 2005 the insideru002639s guide to the industry by kevin image by www.barnesandnoble.com
a is for admission the insideru002639s guide to getting into the ivy image by www.amazon.com