Tagged with:
baby
,
celebrity
,
how to
,
mom
,
movies
,
parents
,
school
Joyce Slaton
posted in Mom Stories
Most people intent on naming a new baby firmly believe they're doing their naming in a vacuum. We're not influenced by trends, they'll argue. We named our baby Harrison because it was my grandmother's maiden name. We never even realized he'd be Harrison S. in kindergarten, because we landed smack in the "last name as first name" trend!
Take it from me: I named my only child Violet because I liked the name. A lady named Violet used to drive my grandmother to work, and I'd held onto the name ever since, thinking it pretty, feminine and old-fashioned, not to mention unusual. That's what the other thousands of people who named their daughters Violet that year probably thought. But whoops, the name Violet was undergoing a renaissance, just like other Grandma names like Rose, helped along by a popular movie character named Violet and a celebrity baby Violet. And now there are two Violet's in my daughter's class at school, and mine is Violet L.
When we name, we don't name alone. Our choice is intimately affected by the naming zeitgeist: what we've heard, what we've seen, what cultural memes are currently circulating. If you think that's wrong, you might be surprised to find you're actually right in line with these current unstoppable baby naming trends.
Action hero names
Action hero names: Everyone made fun of Sarah Palin for naming her kids Bristol and Trig, but that aggressive naming style seems to have become a hit, with super masculine names like Gunner and Hunter making waves, along with gun-themed names like Winchester, Colt, Ruger, Beretta and Remington.
Novelty letter names
Novelty letter names: Consonants with high Scrabble values like V, Y and X are in for names, spawning lots of little Ajaxes and Felixes. On the other hand, more traditional naming letters like J or D are out, out, out. Not that many little Josephs, Jennifers or Dennises being born these days.
Nature names
Nature names: This very hot current trend has its roots in the 1970s, when hippie kids often ended up with names like Sunshine or River. Modern parents usually prefer to pick traditional names with natural meanings, such as Laurel, Reed, Willow or Sage.
Vintage names
Vintage names: Perhaps the most unstoppable trend out there, and one that divides parents into two broad categories: Those who look to the past for names versus those who try to invent new ones. Here is how to tell which kind of namer you are. When you realized you were pregnant, did you run through a list of the given names of all the grandmothers and grandfathers in your family? Yeah. Names like Audrey, Sophie, Wyatt and Clara are coming back thanks to this trend.
Last names as first names
Last names as first names: Modern parents like the sound of last names given as first names, such as Mason, Brady, Harrison and Hayden. Which is kind of funny, since the last name as first name trend is actually one of the least modern trends out there right now. Last names as first names were hot in the 1920s, as your grandparents could probably tell you, having gone to school with plenty of boys named things like Morrison, Lawrence, Chester or Douglas.
Traditional boy names for girls
Traditional boy names for girls: This trend has a track record in America, where names like Ashley and Meredith have made the jump from male to female for generations. Notably, girl names almost never go masculine; you will never meet a lot of male Sues, that Johnny Cash song to the contrary. But names like Devon, Avery, Ainsley and Addison are slowly but surely turning female as parents consider the gender neutral spin of the name fresh and modern.
Nicknames as names
Nicknames as names: There was a time when it was unthinkable to give a traditional nickname as a baby name. Only someone uneducated, went the thinking, would name a child Cathy instead of Catherine or Mick instead of Michael. But that thinking went out the window some time ago, with parents choosing names like Bella, Jack, Gus or Molly instead of Isabelle, John, Augustus or Mary.
Biblical names
Biblical names: Back in the 1970s, fewer parents turned to the Good Book in search of a name, preferring to pick something that sounded newer and more modern to the Me Generation. Fast forward 40 years and Biblical names like Eve, Gabriel, Naomi and Asher sound fresh again.
Literary names
Literary names: Parents who want a name with sophisticated connotations often look to the names of great authors or classic literary characters to find their perfect baby names. Thus names like Atticus, Beckett, Scarlett, Hugo and Alice continue to rise in popularity.
Grandma's last name
Grandmas last name: This trend combines two hot ones, joining the vintage name craze to the last name as first name love. Many a new parent these days finds his or her perfect baby name by plundering the family tree for names like Jackson, Carson, Cassidy and Tucker.
New name combinations
New name combinations: This trend is particularly popular amongst families who wish to honor relatives by naming a baby after them, yet do not want to give their child a moniker like Donna or Janet. If the two grandmas of a new baby are named Kelly and Lynda, you can end up with a name like Keilyn. Just ask Renesmee.
Creative name spellings
Creative name spellings: This trend is popular with parents who want to give their kids more traditional names but want to put a little of their own creative spin on it. Thus you get names like Madysyn, Jaxon, Hayleigh and Brytni. Incidentally, it is also how we got Robyn, Lynda, Kathryn and other name variations we are more used to seeing.
Pop culture names
Pop culture names: This trend has legs. Naming your child after a movie star like Joan Crawford or Rudolph Valentino has been popular since movies began. But even as older trends like naming your children after Catholic saints has slowed down, this trend has sped up, with parents grabbing names from television, movie characters, the names of celebrity babies, and the like. Names from Twilight like Emmett, Bella and Edward remain hot; Ivy was given a boost by Blue Ivy Carter, and The Hunger Games has given a lift to names Rue and Posy.
Destination names
Destination names: What better way to announce your connection with a particular city or geographical region than to name your baby after it? Thus we continue to see little Dakotas, Savannahs, Brooklyns, and Montanas. Though hopefully no more baby Moroccans.
Political names
Political names: This trend is really heating up in 2012, an election year when politics are on the minds of parents as well as everyone else in America. Expect the names of former and current Presidents and other political leaders to be hot, and for names to make the jump from political commentators to babies. You might see little Reagans, Carters, Andersons, Coopers and Kennedys.
Read more from source:"babycenter-com-baby"
Incoming search terms:
last names common ones, gun with names, brytni, classic female movie characters, family tree jackson, funny-hugo pic4fun no-ip org    , posy in the hunger games, twilight characters names
the 15 hottest baby name trends of 2012
And here is for the eye:Images from around the web about the 15 hottest baby name trends of 2012, hope you like them. Keywords: the 15 hottest baby name trends of 2012 .
the 15 hottest baby name trends of 2012 related images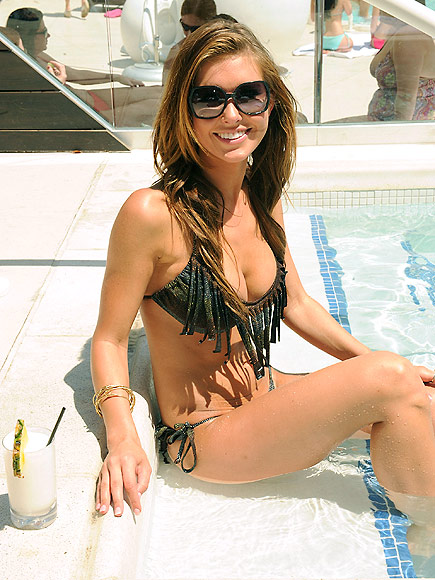 audrina patridgeu002639s 15 hottest bikini moments 15 vegas baby image by www.people.com
lili aldridge 15 hottest celebs post baby body image by dailypix.me
lili aldridge 15 hottest celebs post baby body image by dailypix.me
the 15 hottest mixtapes of 2012 howflyhiphop image by howflyhiphop.com