Tagged with:
cancer
,
circumstances
,
dad
,
death
,
food
,
mom
,
money
,
teacher
Alaina Giordano and her kids
It was a long, drawn-out battle that no one should have to endure: Alaina Giordano fought bitterly with her ex-husband for custody of their two children, Bud and Sofia. In the spring of 2011 she lost, in part because the judge in the case said there was "no telling how long she'll live."
It was an ugly case, with restraining orders and jail stays on both sides. But what it came down to was a mom wanting her kids, which she was denied, as the judge ruled the kids should move to Chicago with their dad despite the fact that their mom was being treated for her cancer in North Carolina and couldn't leave her doctors.
Fortunately Alaina was granted permission to have Bud and Sofia by her side in her final days, according to the New York Daily News (via ABC 11).
She died on June 25 at the age of 38.
There were allegedly documented instances when Alaina reported her ex-husband for physically abusing her, and for a time Alaina's doctors were amazed at her progress in responding to treatment. But it ultimately still wasn't enough for a judge to rule in her favor.
A Facebook page had been set up for Alaina to raise awareness of her case and received over 20,000 likes. A new message was posted to the page on June 29, 2012:
On the morning of Monday, June 25th, my dear friend Alaina, daughter, sister, loving mother and courageous example to thousands all over the world, ended her battle with stage 4 cancer. I resist using the word "succumbed" because Alaina has not lost this battle…and her death will not be in vain.

Thanks to all of you – her tireless supporters in the tens of thousands – who helped spread the word about her plight, who donated in any way they could, and who sent their prayers and wishes to her from afar – her family and close friends truly thank you for making her final year as tolerable as it could possibly be. With respect for Alaina's family's privacy during this difficult time, we are making this announcement after the funeral has concluded. (Alaina was laid to rest this afternoon.)

As you may know from following this story Alaina lost custody of her two children to her ex-husband who then relocated to Chicago from their resident state of North Carolina. Alaina, unable to receive her specialized cancer treatment or work a regular job in IL, was caught in a mother's nightmare – losing proximity to her children. When her story broke publicly (via this Facebook page) Alaina had no means to challenge the judge's ruling, nor the ability to travel to Chicago and spend time near her children.

Again, through the generosity of Facebook friends and family, Alaina was able to overcome a nearly insurmountable obstacle. Via all forms of donation she traveled back and forth with nothing but the clothes on her back. She camped out at new friends' (Beth Richards) and supporters' homes until enough money was raised to help her get her own apartment. She continued treatment via Duke University back in North Carolina and soldiered through a year of uncertainty about her prognosis. Alaina endured a transient lifestyle that could have truly taken a toll on her health. But the power of being near her children and relishing every last moment of her limited time with them gave her strength and optimism.

When I last updated this page, Alaina's prognosis had unfortunately taken a grim turn. An open plea was posted, in the words of her sister Lauren, asking for Alaina's ex to permit the children (who were still in school) to spend Alaina's remaining few weeks by her side. The plan was for Alaina to enter hospice care in her family's home in Pennsylvania; however she would only agree to this if her children were allowed to be there with her.

The plea was unsuccessful. At that point, with no other hope of bringing her children to PA, Dorene Marcus (Alaina's attorney) put in an emergency motion to IL family court to bring the children to PA. The judge acquiesced – and Alaina fortunately was able to live out her final weeks peacefully at home, surrounded by friends and family, including her beloved children – until her passing this week.

As I grapple with the enormous amount of emotion surrounding Alaina's death I am overwhelmed by memories and stories that illustrate her strength of character and dignity.

I remember when we were in the car on our way to the Today show appearance, she told me that she would sometimes ask herself, "Why is this happening to me? Cancer, the judge's ruling, moving – this barrage of knocks – how can I find the meaning and worth in these events?" And she realized that her answer was via all the messages and emails she had received from supporters all over the world. She realized that she had become the voice for those who were in similar situations – with cancer, with custody battles, with insurmountable struggles.  Because she faced her mortality on a regular basis she looked at her life as one that gave strength to those who were less fortunate than she – those whose stories did NOT get public attention and all the benefits of which.

Throughout this entire struggle I want to emphasis how much I admired and respected Alaina's dignity and perseverance. She never complained once about her circumstances and faced her mortality with unwavering bravery. Alaina taught me so much about selflessness, in the truest sense of the word – as nothing she did was about HER – but all about her children. She was so moved and inspired by the stories and messages from her supporters – sometimes coming in at hundreds of emails per week. She would often forward them to me, asking if I could please respond, as she didn't have the opportunity to. One of those emails came from our mutual first grade teacher and this brought Alaina to tears.

Personally, I'm going to miss our on-going rapport – through texts and phone calls – all the times Alaina kept me in check or put me in my place.  Once, when I was complaining about turning a ripe old 37, she called me out on my arrogance. "To age is a privilege," she reminded me.

I have to send special thanks to all the many supporters again – and give a heartfelt nod to Lisa Ann Walter who interviewed Alaina on her show several times and helped her find a great lawyer in Chicago, Dorene Marcus – who literally saved the day when she filed that motion earlier this month allowing the children to live with Alaina in her final month. Thank you to the attorneys at Brooks Pierce for representing Alaina in North Carolina. And thank you to Mindful Meals in Chicago for delivering food to Alaina when she was too weak to cook for herself and the kids.

In closing, I want to carry through Alaina's last wish that there be foundation set up in her name to help others in a similar situation to hers – those who don't have the resources that she was fortunate enough to obtain.

God bless you all,

Peter Kaufmann
Read more from source:"www.babble.com"
alaina giordano mom who lost custody of her kids because of breast cancer diagnosis has died
And here is for the eye:Images from around the web about alaina giordano mom who lost custody of her kids because of breast cancer diagnosis has died, hope you like them. Keywords: alaina giordano, alaina giordano update, alaina giordano blog, alaina giordano obituary, alaina giordano facebook, alaina giordano petition, alaina giordano anderson cooper, alaina giordano 2012, alaina giordano today show, alaina giordano husband, alaina giordano mom who lost custody of her kids because of breast cancer diagnosis has died .
alaina giordano mom who lost custody of her kids because of breast cancer diagnosis has died related images
mom alaina giordano 38 dies of breast cancer comforted by the image by www.nydailynews.com
mom alaina giordano 38 dies of breast cancer comforted by the image by www.nydailynews.com
scientology parenting do tom cruise and katie holmes disagree on image by www.olegun.com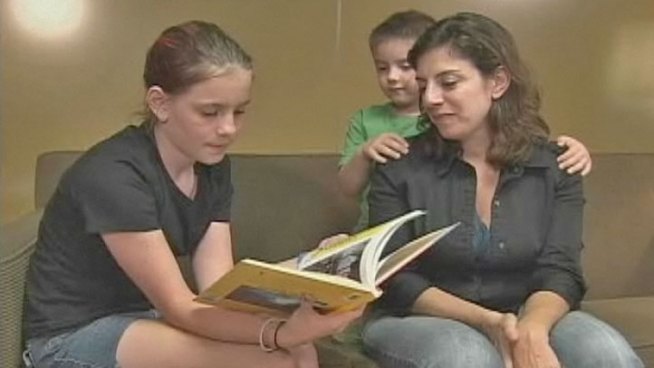 mom loses custody because of her breast cancer nbc chicago image by www.nbcchicago.com