Tagged with:
food
,
mom
,
parents
by Gwen Dewar, Ph.D. posted in Mom Stories
Are parents destroying the planet?
Yesterday I saw this alarming story on the Week — "Has mankind outgrown Earth?
The awful gist is that humans "are using up the planet's resources at a frighteningly unsustainable rate," as calculated by the WWF (World Wildlife Fund). The author writes:
"Renewables like fish, water, timber, and food are being used up much faster than previously thought. According to experts, mankind's "ecological footprint" is now over 50 percent higher than it was in 2008, meaning it takes 1.5 years for Earth to regenerate the natural resources we use up annually."
In other words, if the earth were a bank account, we're draining it dry.
Why are we in big trouble? It's because there are too many people using too many resources. The world population now exceeds 7 billion according to the United Nations. And it will continue to grow.
So it's all the fault of parents, of people who choose to add more humans to the world population. Right? If you've paid attention to the environmentalist movement, you've probably encountered the complaint before. The best way to save the planet is to choose not to have kids.
Well, I'm very worried about overpopulation and the bankrupting of our planet's natural resources. But I think the anti-child sentiment is wrongheaded, and I'd argue the opposite. This planet really needs parents.
First, we ought to get specific about family size. Yes, we might be headed for disaster if more than a modest minority of parents decide to have big families. But if most parents choose to have small families? That, by itself, shouldn't be a problem. If every woman on the planet had two children or fewer, there would be no more population growth. Two children per woman, assuming these children live to reproduce themselves, is what demographers call a replacement fertility level.
Second, we have to confront the other big cause of overpopulation: Modern medicine. People live much longer than they once did, and a sizable portion of the population lives very long indeed, sometimes too long. Modern medical interventions have created living tragedies, people who spend years trapped in bodies that barely function.
Third, we need to ask who is going to support all the old people who can no longer support themselves. Old people whose continued existence depends on using up more of the world's resources.
And finally, we should ask what kind of society is more likely to be concerned about our future quality of life: A society with parents? Or a society of childless people?
It seems to me we'd better face facts. As a species dependent on natural resources, we are deep into deficit spending. And we'd be in less trouble if there were fewer people in the world. But resentment towards parents — particularly parents with few children — doesn't make sense.
Yes, we need to keep an eye on the birth rate. But most affluent countries have already got birth rates at or below replacement levels. And the world needs parents. So what we've really got is a huge problem with consumption patterns. Can we change those?
Read more from source:"babycenter-com-baby"
are parents destroying the planet
And here is for the eye:Images from around the web about are parents destroying the planet, hope you like them. Keywords: are parents always right, are parents required to pay for college, are parents responsible for childhood obesity, are parents responsible for their children's actions, are parents responsible for their children's behavior, are parents to blame for childhood obesity, are parents responsible for their children's crimes, are parents owe respect, are parents obligated to pay for university, are parents dependents, are parents destroying the planet .
are parents destroying the planet related images
federal government taking the place of parents and destroying the image by www.examiner.com
how parents can destroy the effectiveness of consequences the image by www.themomiverse.com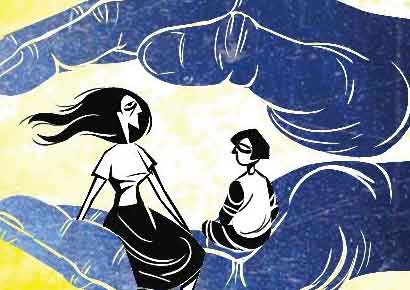 school tried to destroy evidence allege goa rape victimsu002639 parents image by www.dnaindia.com
living with children by john rosemond parents stop destroying image by www.jewishworldreview.com